Welcome to Avon Industries
Avon Industries is a privately owned company situated in Northland. We are Northlands's only all in one Hot Dip Galvanizing and Productive Engineering / Blast and Paint Facility. Not only are we galvanizing specialists but we can handle almost any engineering project from plan through production to professional galvanised finish.
Choosing Avon Industries to handle your engineering project will give you the cost advantage of all stages being performed on one site. We don't have to send components off site for profile cutting, blasting and painting or galvanizing, so you don't get added cartage costs or time delays.
Prompt Delivery
Cost Saving & Efficient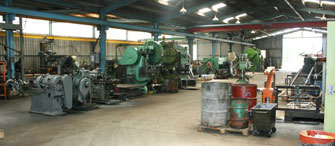 Hot Dip Galvanizing L6.7m x D2.0m x W1.2m
Abrasive Blasting – 2 Fully Enclosed Blast Booths
Profile Cutting – Plasma / Oxy Fuel 12m x 4.2m Bed
3 Robotic Welders, Auto Feed
Power Hacksaw – Max Cut 800mm,
Brake Press 300 Ton 6 Metre
Power Presses from 10 – 400 Ton
Thread Cutting, Thread Rolling
Guillotines 3mm x 3.6m, 10mm x 2.4m